We are back to a LIVE, outdoor event this year! It is a family-friendly, 3 mile round trip walk, with activities for the whole family at the park half-way. 
Masks will be required for all as we gather, and if you need to access the building for restrooms, and will be optional as we distance ourselves on the walk. 
Come early, at 1:30 pm, to check in, sample some free, home made apple pie, fill up your own water bottle, and enjoy some live music. 
Bring non-perishable food items to contribute to our food drive supporting the Rosemount Family Resource Center. 
We are supporting Second Harvest Heartland with 25% of the funds we raise. 
Join us as we take steps to end hunger, locally and globally!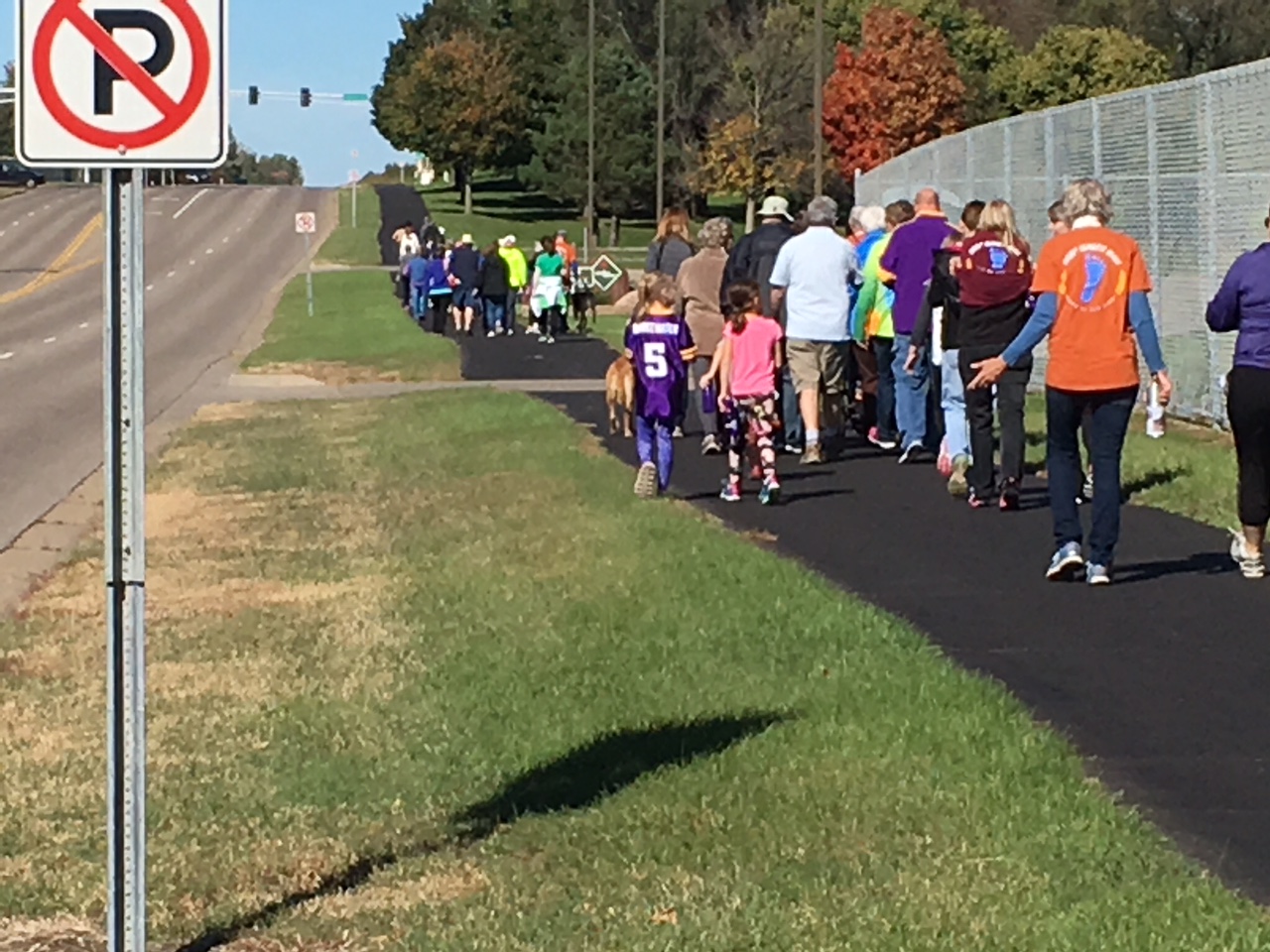 {{event.offlineDonationCount !== 0 || event.donationCount !== 0 ? 'So far we have raised $' : ''}}{{event.donationCount !== 0 ? event.donationAmount : ''}}{{event.donationCount !== 0 ? ' in online donations' : ''}}{{event.offlineDonationCount !== 0 ? '' : event.donationCount !== 0 ? '!' : ''}}{{event.offlineDonationCount === 0 ? '' : event.donationCount === 0 ? '' : ' and $'}}{{event.offlineDonationCount === 0 ? '' : event.offlineDonationAmount}}{{event.offlineDonationCount === 0 ? '' : ' in Facebook donations or reported cash and checks!'}}