For COVID safety, we offer two walk options:

1. Remote- like last year, pick a time and place to Walk on your own or in a group by October 17, if possible.
2. In-Person- all outside, weather permitting, except bathrooms, as follows:
*Check In and Family Fun at 1:00
*Step-Off and Walk at 1:30
*Closing and Wrap-Up at 3:30


Both 5K and 1M routes through UIC/Taylor Street/Medical District area
Social distanced family fun activities and refreshments

Team Leader Rallies and Training:
*Saturday, Aug. 28 at 10 AM ... virtual walk details and logistics
*Wednesday, Sept. 1 at 7 PM ... virtual practical tips and training
*Saturday, Sept. 11 at 11 AM - Noon ... in person distribution of all needed materials and free CROP Walk masks.


Note: Materials are also available online for printing.
Go to
chicagocropwalk.org
for full details and all virtual links!
$39 matching donation for first 100 registered walkers thanks to Rhoades Foundation!
Follow us on social media @chicagocropwalk #ChicagoCROPWalk
We thank our host location, generous sponsors, dedicated volunteers, and local grant recipients listed on our website!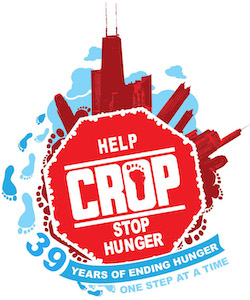 {{event.offlineDonationCount !== 0 || event.donationCount !== 0 ? 'So far we have raised $' : ''}}{{event.donationCount !== 0 ? event.donationAmount : ''}}{{event.donationCount !== 0 ? ' in online donations' : ''}}{{event.offlineDonationCount !== 0 ? '' : event.donationCount !== 0 ? '!' : ''}}{{event.offlineDonationCount === 0 ? '' : event.donationCount === 0 ? '' : ' and $'}}{{event.offlineDonationCount === 0 ? '' : event.offlineDonationAmount}}{{event.offlineDonationCount === 0 ? '' : ' in Facebook donations or reported cash and checks!'}}