Though the worst of the pandemic is now behind us (we certainly hope) and we look forward to the day when we can get back to 'normal,' we still want to be very careful. For that reason the 2021 Erie County CROP Hunger Walk will take much the same form that it did last year with the focus on smaller group gatherings.

Specifically we are again inviting each group to plan their own walk, whether at the Peninsula (where we will have an unofficial presence near the Runner's Pavilion in the Beach 1 parking lot), in their church neighborhood, or wherever fits the best interests of your group. One option would be to gather with several other churches - whether in close proximity or the same denomination or some other grouping - and do the Walk together. We'll try to provide a list of churches that would welcome others to join them. The official CROP Sunday is September 26th, but groups are welcome to schedule their Walk anytime during that month.

When you walk, please share your photos on your online giving page here, to our Facebook page, and tag us on our NEW Instagram page and use #CROPwalkErie!

COORDINATORS' DAY
Monday, August 16 from 4-6pm
Glenwood United Methodist Church
2931 Myrtle Street
Erie, PA 16508

Please encourage someone from your church to stop by anytime during that two hour period to pick up materials - including a tee shirt order form and date stickers for in-ground CROP signs - and learn more about plans this year's Walk. Included will be an opportunity to sign your group up online and receive your first sponsor pledge. For those groups that can't attend - all materials will be available in the following days at Luther Memorial Church (225 W. 10th Street) and Lamb of God Lutheran (606 E. 38th Street). Please call ahead to either location to check on church office hours.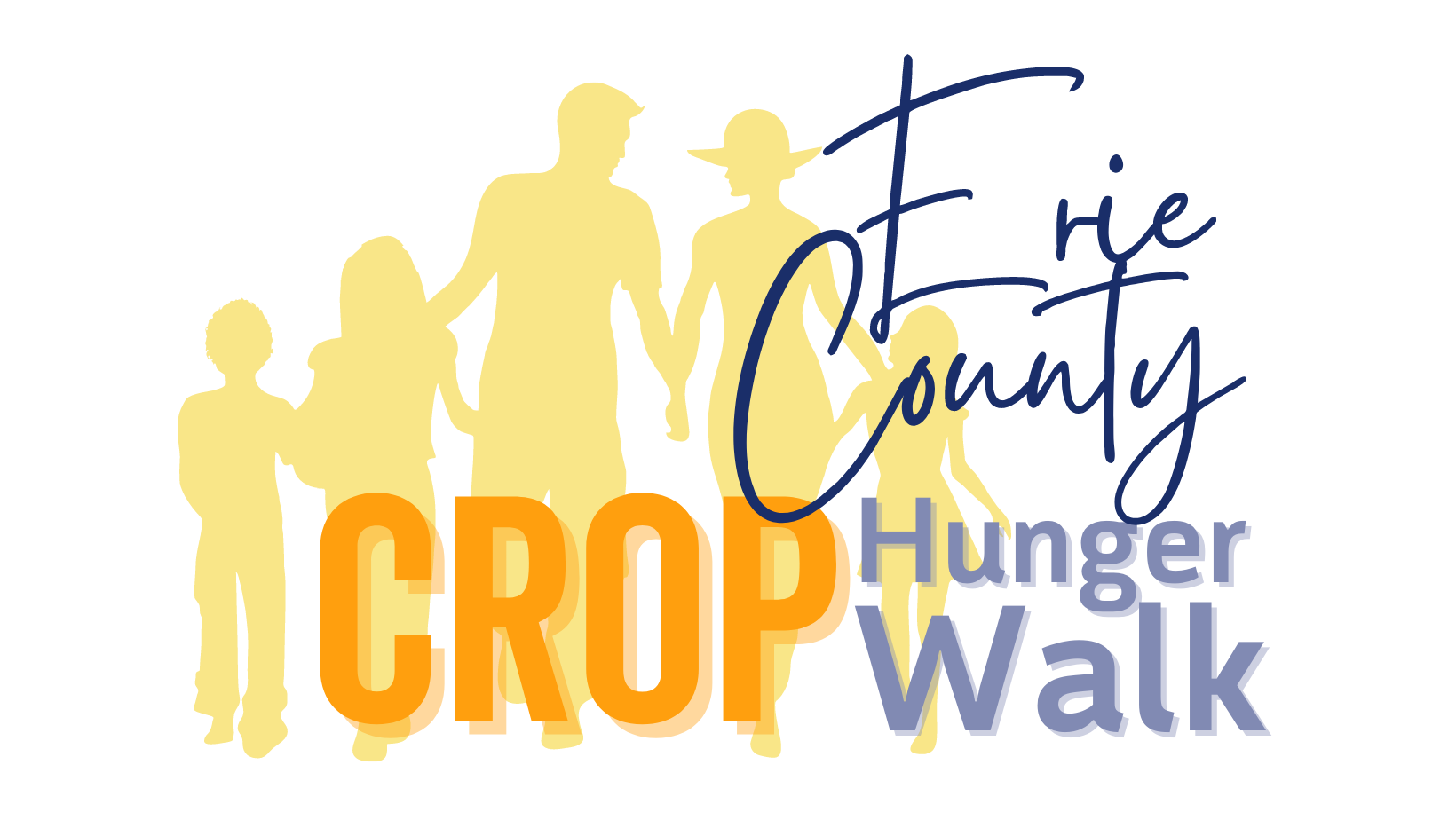 ​
{{event.offlineDonationCount !== 0 || event.donationCount !== 0 ? 'So far we have raised $' : ''}}{{event.donationCount !== 0 ? event.donationAmount : ''}}{{event.donationCount !== 0 ? ' in online donations' : ''}}{{event.offlineDonationCount !== 0 ? '' : event.donationCount !== 0 ? '!' : ''}}{{event.offlineDonationCount === 0 ? '' : event.donationCount === 0 ? '' : ' and $'}}{{event.offlineDonationCount === 0 ? '' : event.offlineDonationAmount}}{{event.offlineDonationCount === 0 ? '' : ' in Facebook donations or reported cash and checks!'}}