The needs of hungry families in our community and worldwide are greater than ever and we need your support. Join us for the Virtual CROP Hunger Walk ending hunger one step at a time. Pick any day (or days) in May to walk/run your distance asking people to donate.
For 2021 the Cumberland County CROP Hunger Walk is a virtual event. We started on Sunday, April 18th and end on May 31. Set a goal, pick your time(s), and ask people to sponsor your Walk! Whether it is in your neighborhood, in the park, alone or with others; walk/run in the place you feel joy and can practice social distancing. If you can't walk, ask people to sponsor you because they care!.
Maybe start your walk with a fun warm up exercise using the YouTube video from a previous walk at this link.
Register today - join a team or be an individual walker. Share the link to your fundraising page on social media using #CropHungerWalk and invite friends to donate. Try posting a personal video about why you support CROP Walk. Use our themed resources in your video to let others know how their donation makes a difference. Themed resources are available on this website.
For sponsors who choose to send in a check:
Have them make the checks payable to CWS/CROP then you can collect them and mail to
CROP Hunger Walk Treasurer
P. O. Box 27151
Fayetteville, NC 28314
Fayetteville Urban Ministries and CWS need our support even more today. Together, we can MAKE A LIFE DIFFERENCE! Thank you!
Together, we can help end hunger in our community and around the world.
Walk, Run, Give...Make a Life Difference. Click here for walk resources. (The Theme Materials)
Let's Make the Fayetteville Walk a Top 100 Walk in 2021!
Together, we can help end hunger in our community and around the world.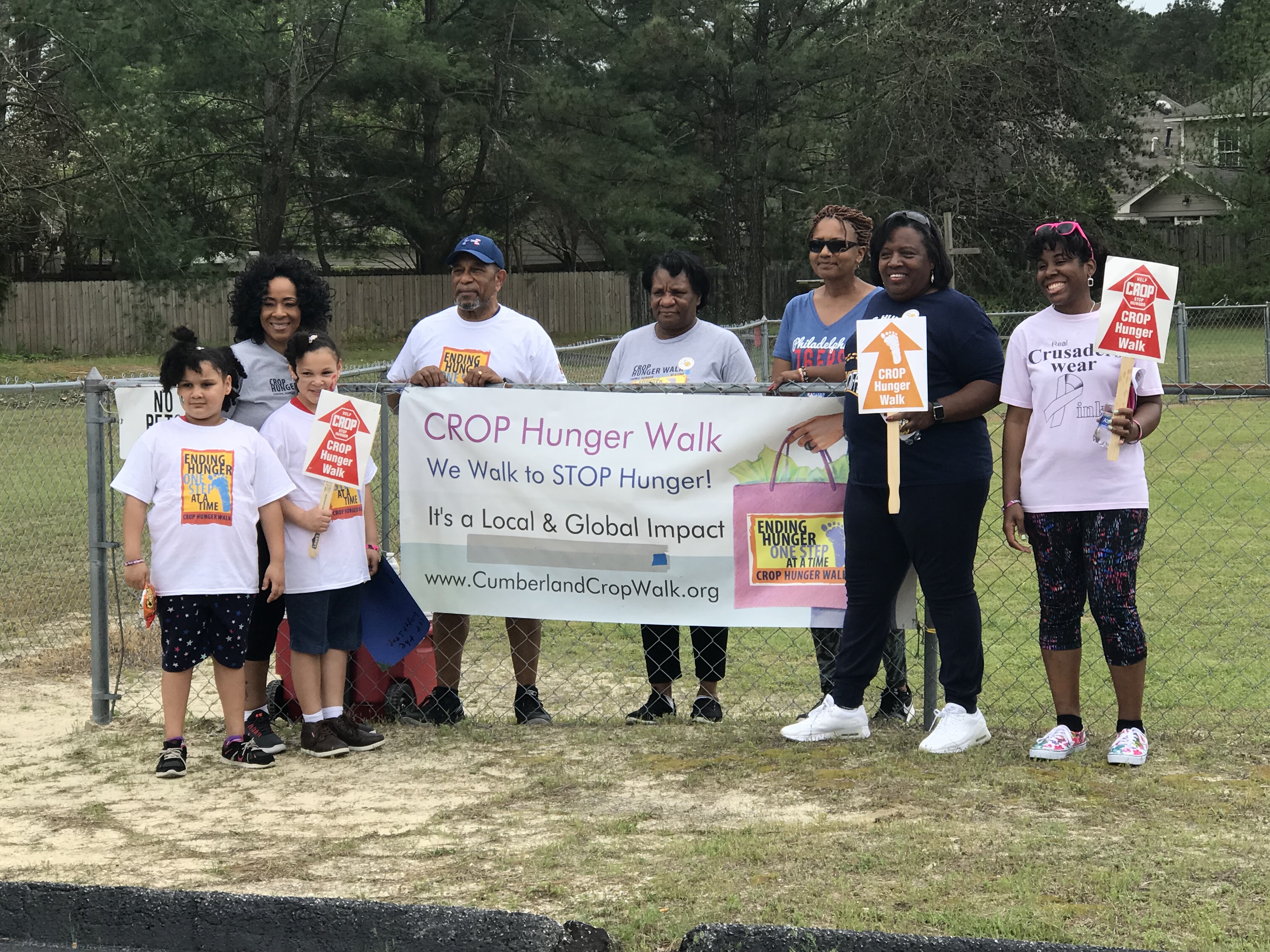 {{event.offlineDonationCount !== 0 || event.donationCount !== 0 ? 'So far we have raised $' : ''}}{{event.donationCount !== 0 ? event.donationAmount : ''}}{{event.donationCount !== 0 ? ' in online donations' : ''}}{{event.offlineDonationCount !== 0 ? '' : event.donationCount !== 0 ? '!' : ''}}{{event.offlineDonationCount === 0 ? '' : event.donationCount === 0 ? '' : ' and $'}}{{event.offlineDonationCount === 0 ? '' : event.offlineDonationAmount}}{{event.offlineDonationCount === 0 ? '' : ' in Facebook donations or reported cash and checks!'}}