Education. Housing. Food. Sustainable farming and agriculture. Clean water. Disaster response
Join us Sunday, September 26th @1pm at Clement Park, Pavilion P (west side, above the library) for the 33rd Foothills CROP Hunger Walk as we raise awareness and funds to support the global work of Church World Service and the local work of The Action Center, Community Table, Love INC of Littleton, and The Sharing with Sheridan Food Pantry.
There are some teams/groups planning a walk or activities in their area or to their comfort level... that is great!
We encourage communities and individuals to walk or engage in other activities safely and in compliance with local health ordinances.
Check out "Foothills CROP Hunger Walk" on Facebook, Twitter or Instagram to get updates as we 'step out'. Also check out our videos on YouTube.
For more information or questions, email foothillscrophungerwalk@gmail.com
Congratulations Foothills CROP Hunger Walkers! In 2020, we had a COVID-safe virtual event that raised over $26,000 and ranked 53rd in the nation for most successful CROP Hunger Walks.
#globalcitizen #enoughforall
Mailing address:
Foothills CROP Hunger Walk
PO Box 621343
Littleton, CO 80162
Need doesn't take a break or get canceled... so neither will we!
Checks made out to: CWS CROP Hunger Walk
YouTube Channel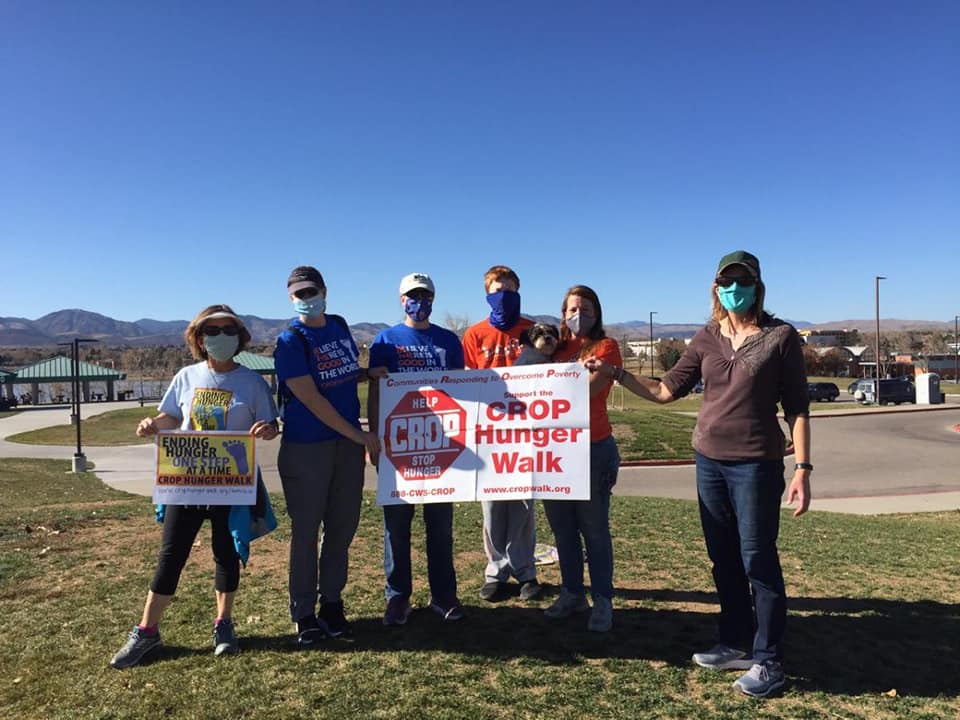 ​
{{event.offlineDonationCount !== 0 || event.donationCount !== 0 ? 'So far we have raised $' : ''}}{{event.donationCount !== 0 ? event.donationAmount : ''}}{{event.donationCount !== 0 ? ' in online donations' : ''}}{{event.offlineDonationCount !== 0 ? '' : event.donationCount !== 0 ? '!' : ''}}{{event.offlineDonationCount === 0 ? '' : event.donationCount === 0 ? '' : ' and $'}}{{event.offlineDonationCount === 0 ? '' : event.offlineDonationAmount}}{{event.offlineDonationCount === 0 ? '' : ' in Facebook donations or reported cash and checks!'}}