Design their own Walks throughout the month of October.

Decide on a day, time, place and mode--walking, riding, hiking, biking, rowing.

Post photos on social media with #VirtualCROPHungerWalk or #EndHungerNow

Create a team with friends, club members, or employees!

CELEBRATE: Sat Oct 30 @ 10 am in a WALK - Lincoln Park to the Plaza (contingent on COVID restrictions) to visit our recipient agencies: Samaritan House, Las Vegas Community Soup Kitchen, & Comedor de San Pasqual Soup Kitchen.
Our first deposit of checks and cash totals $1395. This is in addition to online and Facebook donations, bringing us to over $5000 so far, on the last day of September.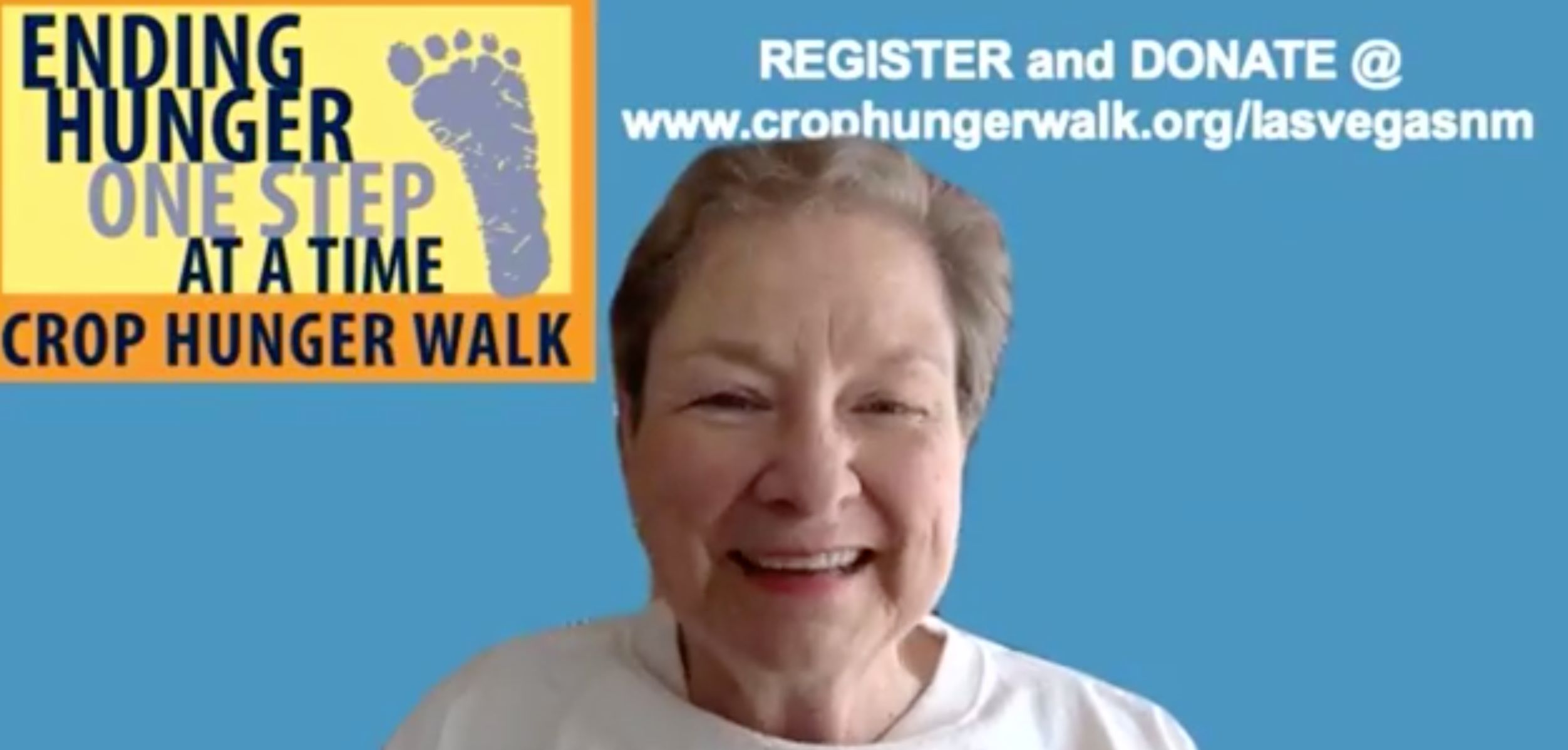 ​
{{event.offlineDonationCount !== 0 || event.donationCount !== 0 ? 'So far we have raised $' : ''}}{{event.donationCount !== 0 ? event.donationAmount : ''}}{{event.donationCount !== 0 ? ' in online donations' : ''}}{{event.offlineDonationCount !== 0 ? '' : event.donationCount !== 0 ? '!' : ''}}{{event.offlineDonationCount === 0 ? '' : event.donationCount === 0 ? '' : ' and $'}}{{event.offlineDonationCount === 0 ? '' : event.offlineDonationAmount}}{{event.offlineDonationCount === 0 ? '' : ' in Facebook donations or reported cash and checks!'}}