Celebrate the 50th Anniversary of the Mechanicsburg/West Shore CROP Walk and walk to end hunger!

Sunday Oct. 17, 2021
12:30 PM Registration
1:00PM Program
1:15PM Walk Commences


5K or 1-mile walk. Rain or Shine!


Start & Finish: St. Mark Lutheran, 117 W. Keller St., Mechanicsburg, PA 17055

Featuring: State Representative Sheryl M. Delozier, Rev. Bill Sowers (Founder of the first-ever CROP Walk in York, PA)
FREE T-Shirts (while supplies last), DJ Captain Kent, Red Robin


100% of Proceeds Benefit: New Hope Ministries, Mechanicsburg Area Meals on Wheels and Church World Service


Masks required in the church building


Non-Perishable Food Donations for New Hope Ministries welcome!
SPECIAL THANKS to our SPONSORS:
GOLD Sponsors: CT Electric, Faulkner Subaru – Mechanicsburg, Lower Allen VFW Post 7530, Shiner Insurance Agency, Sun Motor Cars
SUPPORTING Sponsors: AutoCamp Tire & Auto Service Center, CROP Walk Committee, Hamilton & Musser, PC, CPAs, Hugh Beddow Family, Matt Yost, Mechanicsburg Church of the Brethren, Norm Wright Family, St. Mark Lutheran Social Ministry, Seth Gardner State Farm Insurance, Weis Market Mechanicsburg #58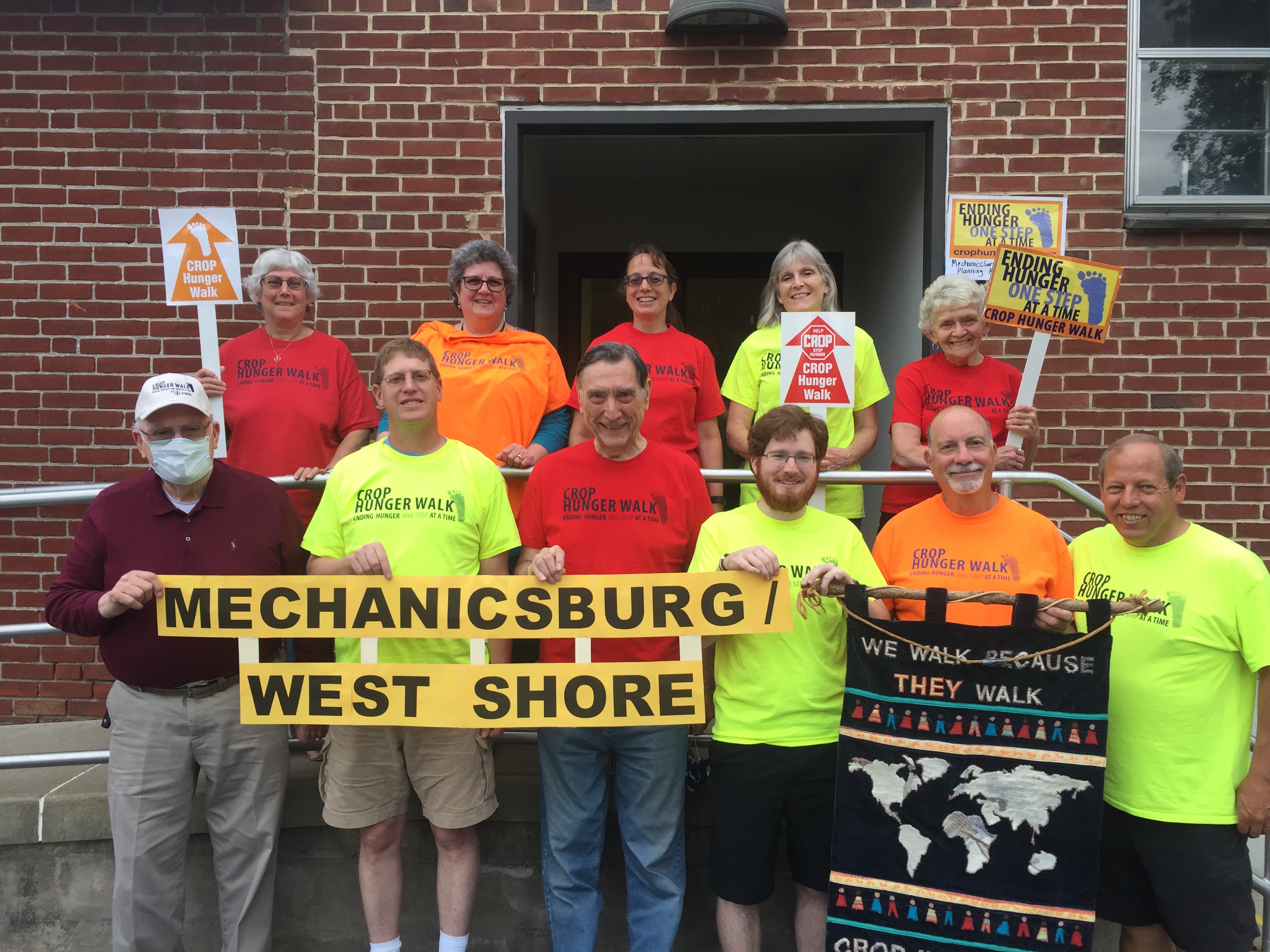 {{event.offlineDonationCount !== 0 || event.donationCount !== 0 ? 'So far we have raised $' : ''}}{{event.donationCount !== 0 ? event.donationAmount : ''}}{{event.donationCount !== 0 ? ' in online donations' : ''}}{{event.offlineDonationCount !== 0 ? '' : event.donationCount !== 0 ? '!' : ''}}{{event.offlineDonationCount === 0 ? '' : event.donationCount === 0 ? '' : ' and $'}}{{event.offlineDonationCount === 0 ? '' : event.offlineDonationAmount}}{{event.offlineDonationCount === 0 ? '' : ' in Facebook donations or reported cash and checks!'}}