This year's Midland Area CROP Hunger Walk will be held in person or virtually, however you choose to walk. The NEED is still REAL, so we look to Walk, Serve and Celebrate Together.


This year the CROP Hunger Walk will start and finish at Emerson Park, Shelter D for those who wish to participate and walk in-person. We encourage social distancing throughout
the walk for the safety of all participants. 
The route for this years walk will be clearly marked and will be as enjoyable as all walks in the past.


For those who wish to participate virtually, we encourage you to walk as we walk on
October 3
in your own neighborhood or as you see fit. We walk together and celebrate as we raise
funds for those in need.
As we have done in the past, we encourage you to
register 
and raise funds online.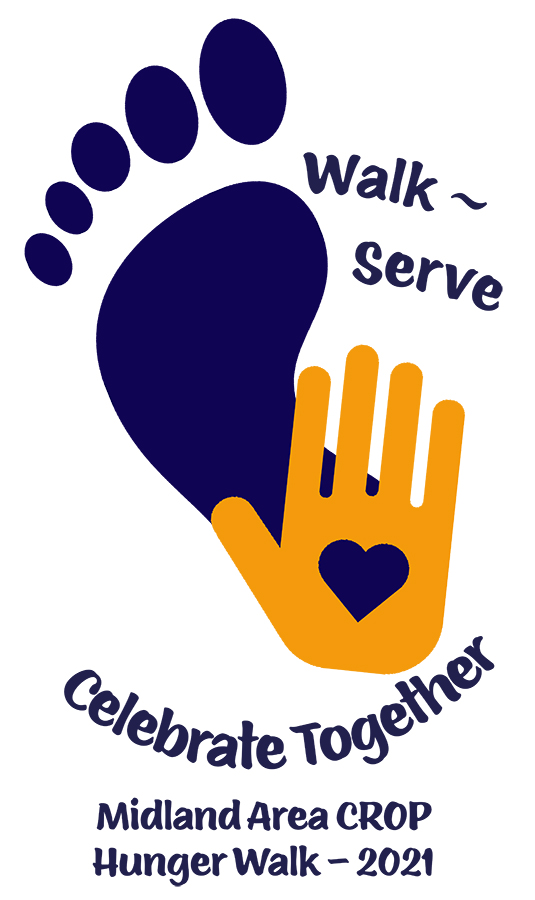 {{event.offlineDonationCount !== 0 || event.donationCount !== 0 ? 'So far we have raised $' : ''}}{{event.donationCount !== 0 ? event.donationAmount : ''}}{{event.donationCount !== 0 ? ' in online donations' : ''}}{{event.offlineDonationCount !== 0 ? '' : event.donationCount !== 0 ? '!' : ''}}{{event.offlineDonationCount === 0 ? '' : event.donationCount === 0 ? '' : ' and $'}}{{event.offlineDonationCount === 0 ? '' : event.offlineDonationAmount}}{{event.offlineDonationCount === 0 ? '' : ' in Facebook donations or reported cash and checks!'}}